It feels like yesterday when Melbourne Star was in operation with many local people as well as tourists enjoyed this iconic Observation Wheel! It was a great attraction and experience to view the city on the wheel that went all the way up to 120 meters.
And now the time has come to find a new home for the Melbourne Star. This extraordinary Giant Wheel is exclusively for sale by JNELC and can be up and running in your city or location in well below 1 year. The Melbourne Star is not an ordinary wheel it has 21 air-conditioned capsules and on top of that these capsules are self-rotating; it is a great advantage as none of the wheels are immediately available on the market that have this feature.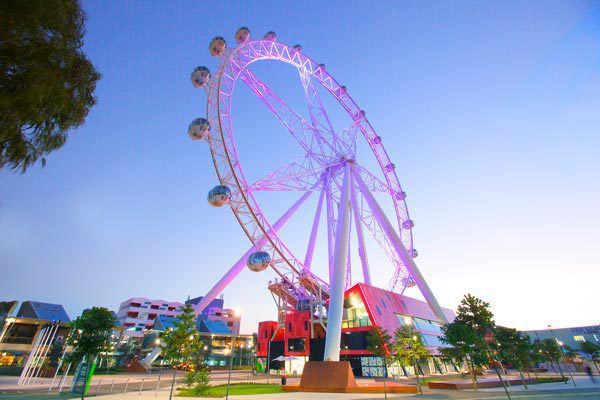 It is an amazing attraction to have in your city or location as your customers get to share their experience with their family and friends as each capsule can accommodate 20 people. An Observation Wheel is not a one-time experience. Having a good marketing team and imagination it is possible to run events and decorate cabins for special occasions such as marriage proposals, birthday parties, Halloween experiences, and many different events and sponsorships. For example in Finland, sauna culture is very popular and SkyWheel Helsinki opened the first built-in sauna in the world in one of it's gondola cabins.
Back in the day during Easter Holidays Melbourne Star decorated their cabins with chocolates and sweets theme to indulge people in a new experience.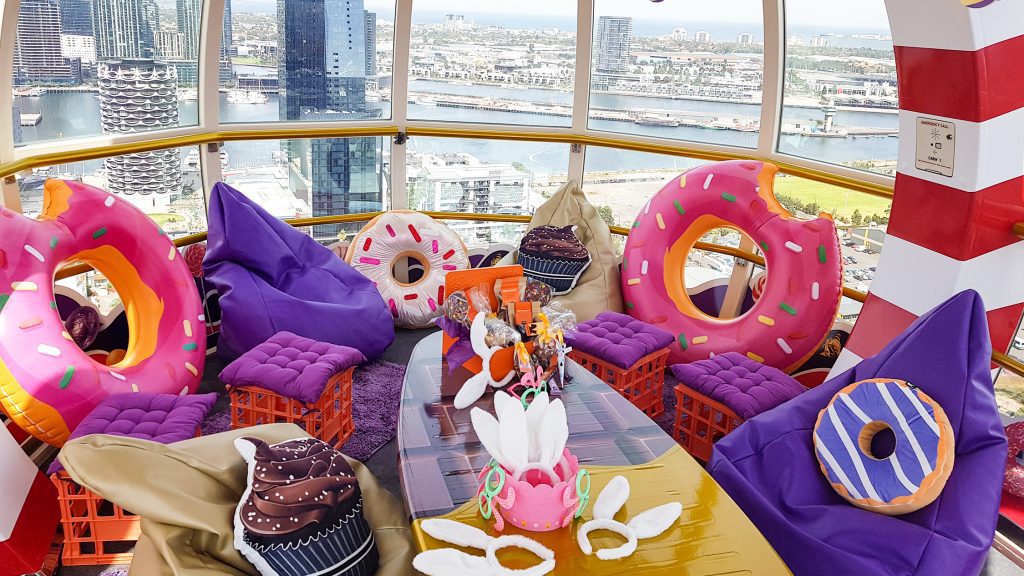 Observation Wheels have been popular for more than 120 years. The original Chicago Ferris Wheel has been built in 1893 for the Columbian Exposition. Surprisingly in 1906, the wheel has been destroyed by controlled demolition and parts were sold for scrap metal.
There are 14 Observation Wheels which had a title as the world's tallest wheel at the time of completion. The latest and the tallest Observation Wheel with a height of over 250m was completed in 2021 and is called Ain Dubai. The project of the wheel was announced in February 2013, however, construction only began in May 2015. Ain Dubai is 82.4 m taller than the previous world's tallest observation wheel High Roller in Las Vegas.
The top 5 tallest Observation Wheels are:
1. Ain Dubai, UAE completed in 2021 – 250m
2. High Roller, Las Vegas, USA completed in 2014– 167.6m
3. Singapore Flyer, Singapore completed in 2008 – 165m
4. Star of Nanchang, China completed in 2006 – 160 m
5. London Eye, United Kingdom completed in 2000 – 135m
This is not the first time JNELC has been involved in selling an Observation Wheel. We worked on a few projects already where we had to deliver an Observation Wheel from the manufacturer to Mexico and we also worked extensively to ensure that the wheel gets delivered on time and client expectations were met. Moreover, we helped to deliver transportable Observation Wheel the Eye on Malaysia and worked on various UK projects.
For the Eye on Malaysia project, we did project management (planning installation and setup of operations). This 60m Giant Wheel in Kuala Lumpur was the key attraction for the Visit Malaysia Year organised by the Malaysian Ministry of Tourism to celebrate 50 years of independence.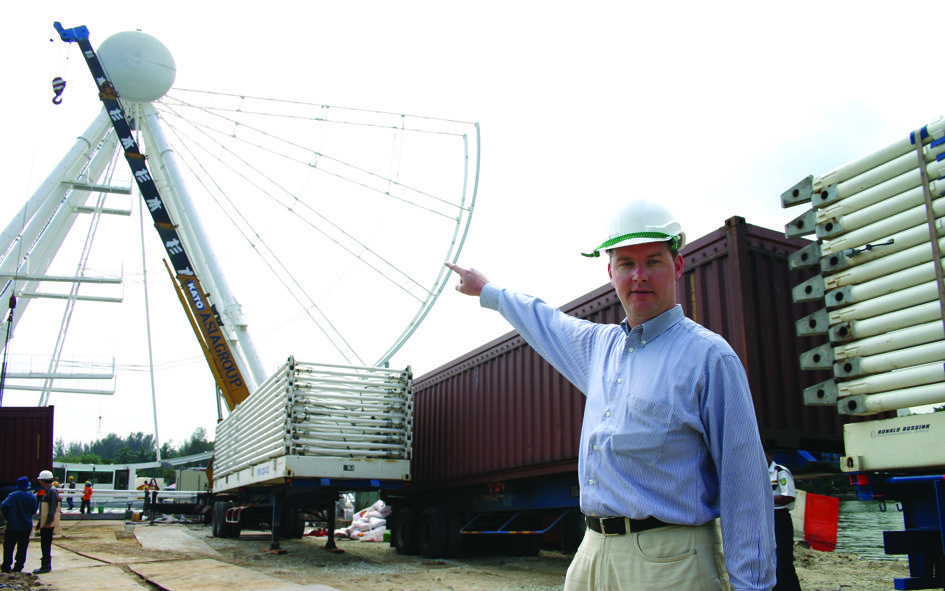 It is a fact that JNELC always strives for the best quality when it comes to partners, events, and second-hand rides.
We are proud to be the exclusive worldwide broker for the Melbourne Star Observation Wheel. For more information please contact us at MBstar@jnelc.com and visit our website www.jnelc.com/Melbourne-star